Business Process Management
Iso Process is well-known for its expertise in analyzing, designing, optimizing and improving business processes. We examine the effectiveness and efficiency of a company's most critical processes. This step is an essential step if you want to provide a quality service by reducing the time of operation, nonconformities as well as production costs.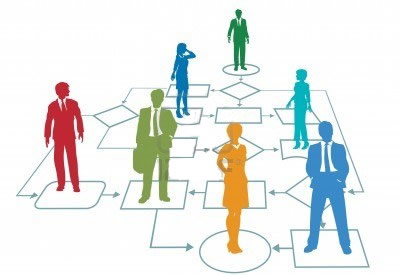 Our Business Process Management Service includes:
Software development and integration
ERP and CRM implementations
Integration and harmonization of processes for mergers and acquisitions
Working methods optimization and detection of bottlenecks to increase productivity
Identification of profit leaks, costs and redundancies reduction
Communication of your skills (skills transfer, training) process maps and analysis to help identify major risks and controls.
YOU MAY BE FACED WITH...
Waste of time and mistakes in your workflows
Undocumented, and thus misapplied, procedures
A lack of cooperation and communication between the different services
Process Silo
Repetitions of useless tasks and scattered documentation
Wrong exploitation of resources and competencies
Difficulties in integrating IT tools
AND YOU WOULD LIKE TO
Document all of your procedures
Identify and eliminate useless tasks
Improve your productivity and your effectiveness
Have a clear mapping of your business process and everyone's roles and responsabilities
Improve your processes to be more efficient
Centralize information and documentation
Having IT tools adapted to your processes
WE OFFER YOU
Identification and analysis of current process
Clear and simple process mapping
Process optimization and reengineering
Change management
Training and process audit
Identification of profit leakage, potential cost reductions and redundancies
Clear definition of roles and responsibilities
What is a process ?
A process is: "Any activity or group of activities that use ressources to convert them from income to output elements can be considered as a process."
The process approach is:
A management approach
Technologicals tools
The management by process approach brings you to the:
Identification of a process
Understanding ways of doing thing
Establishment standards
Check for differences
Update and monitoring
Step of the process management approach
Analyse : Operation and dysfunctions
Modelize : represent and document
Simulate : Forecast taking into account settings variations
Execute : apply the plan
Optimize : make the process efficient
Check : check for differences
Types of projects related to processes:
Process reengineering
IT system (integration and development)
Implementation of legals standards
Management of know-how
Benefits of mapping and process optimization
Simplification and clarification of processes
Decreased operating time
Reducing errors
Increased productivity
Lower transaction costs
Improved profit margin